Re-engineered with anti slip technology, this mat stays put on any surface. Made for athletes who put the effort in day after day.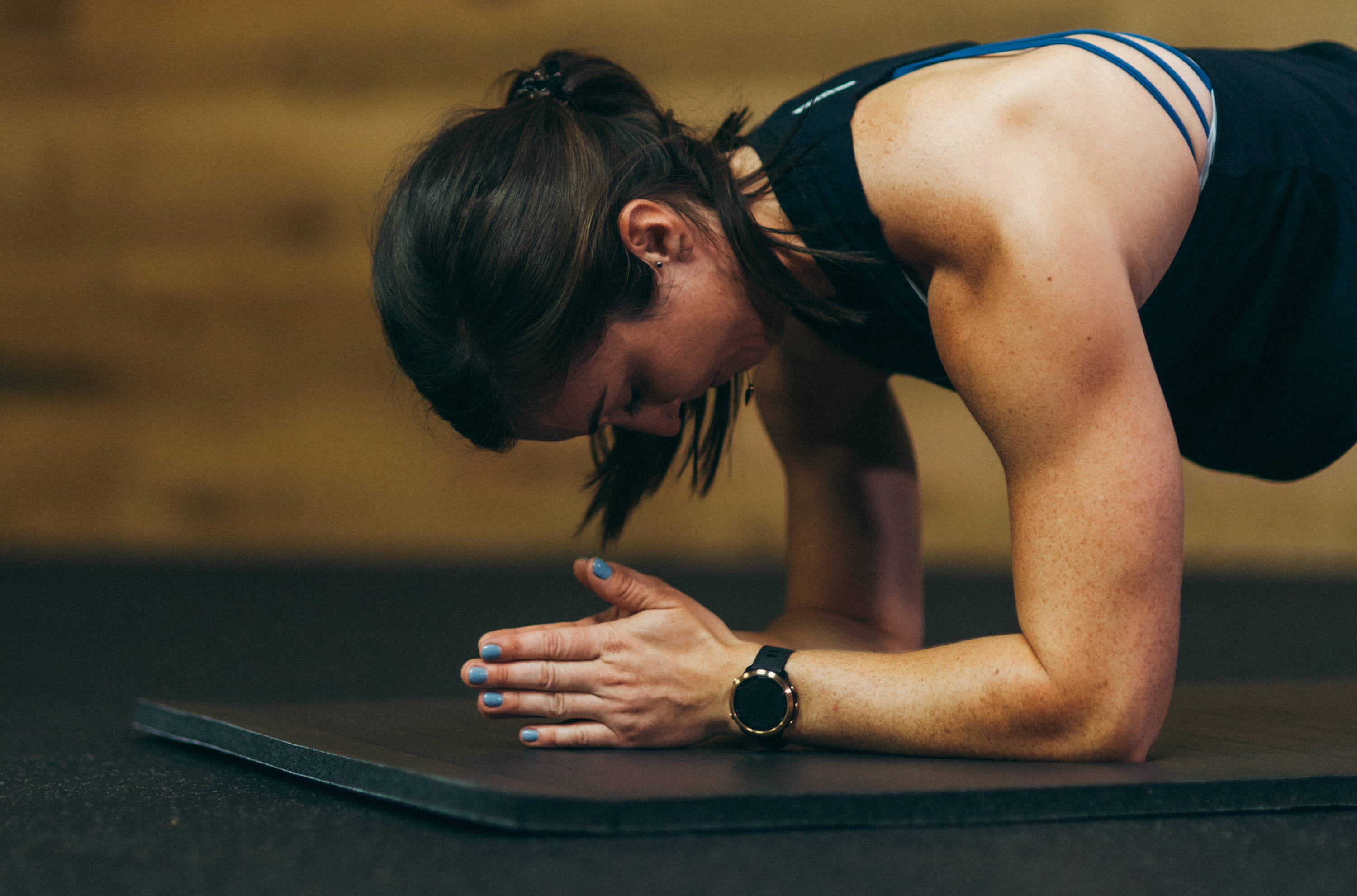 "Easily one of the best purchases I've made during quarantine. It doesn't slip on my hardwood floors while I'm doing burpees and it feels like a piece of the gym in my own home. Highly recommend!"
-Nicole C.
---
No matter what, you and your mat will stay put. This mat won't budge-even when wet. Hardwood floors? All good. Concrete? Won't move an inch. It's like having a piece of the gym-at home.
Most Support on the Market
---
With 3/4" of foam, your joints and knees will be thanking you.
---
Whether it's hand stand push ups, lunges, burpees, or mobility work-an easy to clean vinyl surface ensures you're not slipping and that your mat stays clean.
BEST MAT I HAVE EVER USED
"I have recently had to do a lot of workouts in my car port and the NCFIT Mat has been a life saver. Durable enough to withstand the beating of my dumbbells and saves me from having to flop around on the cement. Definitely recommend."
-Nikki M.
2 APR 2017, 12:21
GREAT MAT!
"Super durable and the perfect size. Love not having to adjust myself around a tiny mat while I'm cruising through workouts. Also, big plus that this thing holds up. With all these outdoor workouts, my old mat just wasn't cutting it."
-Margaux C.
15 SEP 2017, 14:42
QUALITY!
"Being a taller athlete, usually mats slide a bit whenever I'm doing any movement. It's really nice to trust that the NCFIT Mat will stay in place no matter what!!"
-Ryan B.
15 SEP 2017, 14:42
On Sale
NCFIT Mat 2.0 [Anti Slip]